Jogging is a popular form of exercise that has been shown to have a wide range of health benefits, including improved cardiovascular health. The repetitive motion of jogging improves blood flow, strengthens the heart and lungs, and can even lower the risk of heart disease. In this article, we will reveal 10 powerful cardiovascular benefits of jogging that will make you want to lace up your sneakers and hit the pavement.
Improved cardiovascular fitness: Jogging is an aerobic exercise that increases the heart rate, which in turn improves cardiovascular fitness.
Lower blood pressure: Regular jogging can help lower high blood pressure, which is a risk factor for heart disease.
Improved blood flow: Jogging increases the flow of blood throughout the body, which helps to deliver oxygen and nutrients to the cells.
Increased lung capacity: Jogging strengthens the lungs, increasing the amount of oxygen they can take in and making it easier to breathe.
Strengthened heart: Jogging can strengthen the heart muscle, making it more efficient at pumping blood.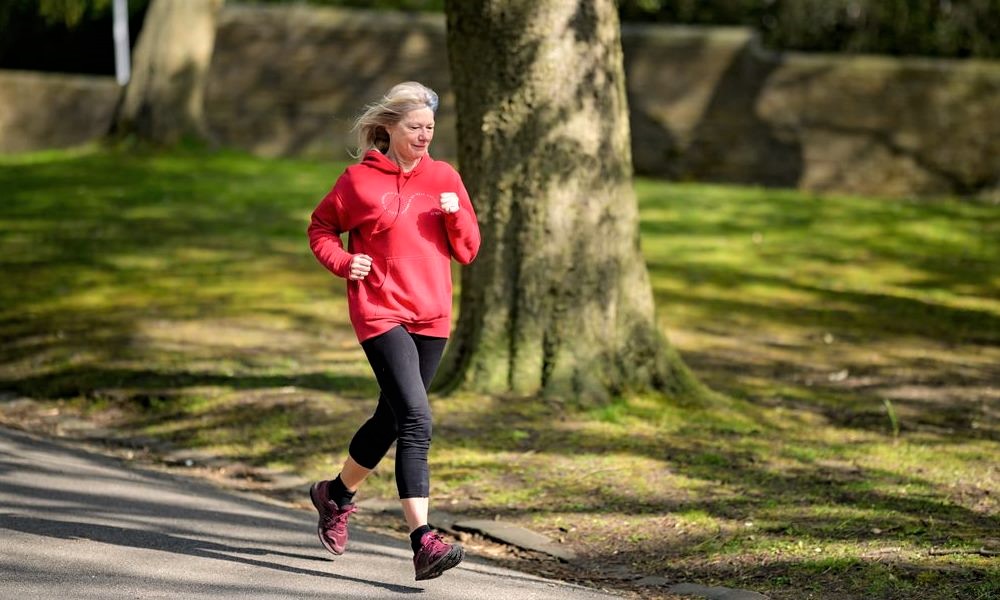 Lowered risk of heart disease: Regular jogging can lower the risk of heart disease and stroke.
Improved cholesterol levels: Jogging can help to lower LDL (bad) cholesterol levels and raise HDL (good) cholesterol levels.
Increased endurance: Jogging can increase your endurance and stamina, allowing you to do more physical activity without getting tired.
Better sleep: Jogging can improve the quality of sleep by promoting relaxation and reducing stress.
Reduced stress: Jogging is an effective way to reduce stress and improve mental health.
In conclusion, jogging is a great form of exercise that offers a wide range of cardiovascular benefits. It's low-impact, easy to do and can be done anywhere. Whether you're a beginner or a seasoned runner, the benefits of jogging are undeniable. So, lace up your sneakers and hit the pavement, you'll be glad you did!